Welcome to the Sea View Inn. Enjoy our large heated pool or grilling area on the poolside patio. Reservations include complimentary on-site parking and Wi-Fi. All Sea View guests can enjoy the amenities at Waves Oceanfront Resort as well. Relax, and stay a while, we have everything you need close by!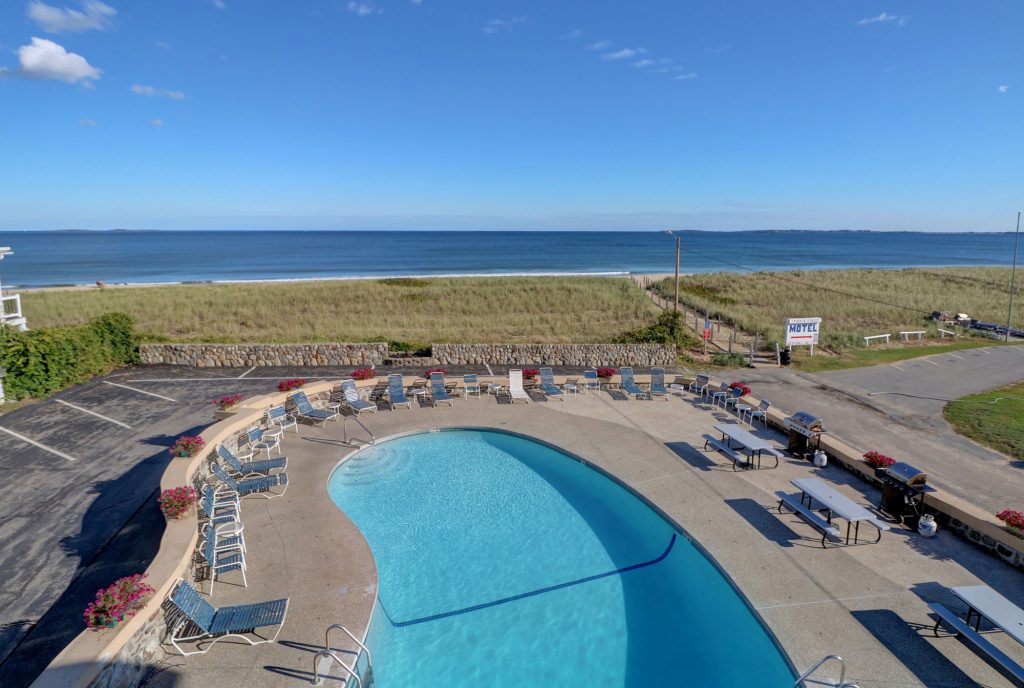 The large outdoor heated pool at Sea View Inn is perfect for anyone who loves the beach and ocean air but has had enough of the sand. There are plenty of lounge chairs around the pool, so there is never an issue finding a spot. You can even see the ocean! Easy Beach Access – Ocean Views – Lounge Chairs – Warm Water!
The grilling area is located within the pool area. We have three grills, each with its own picnic table.
Parking at the beach is limited, but we guarantee one spot per room or suite at Sea View Inn. Arrive without a worry about where to park during beach days or walks downtown to the Pier or Palace Playland. We are close to everything!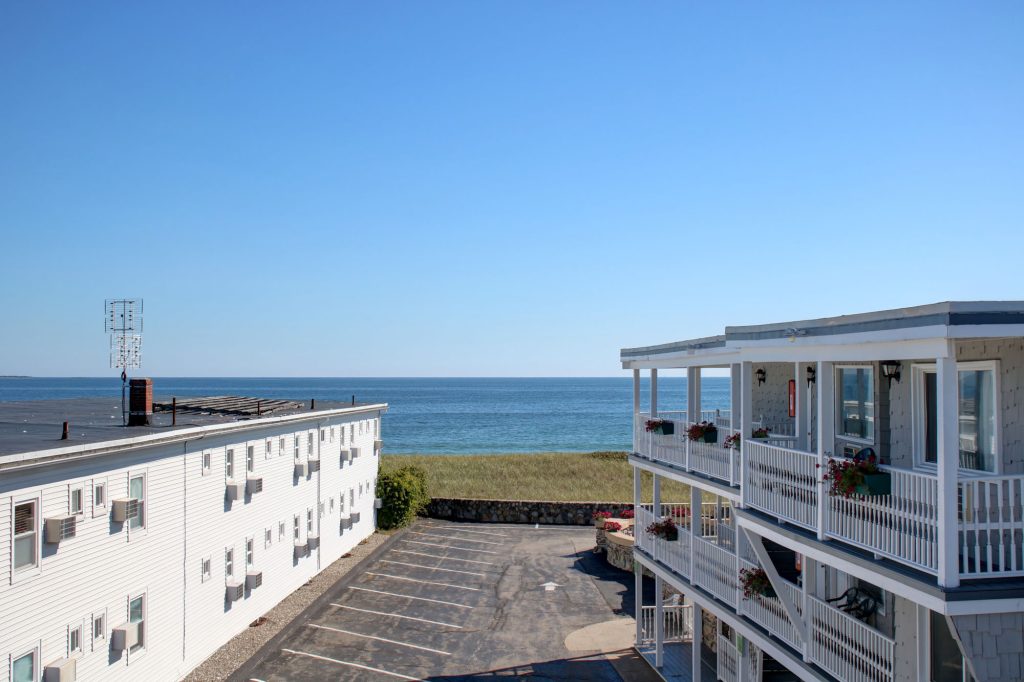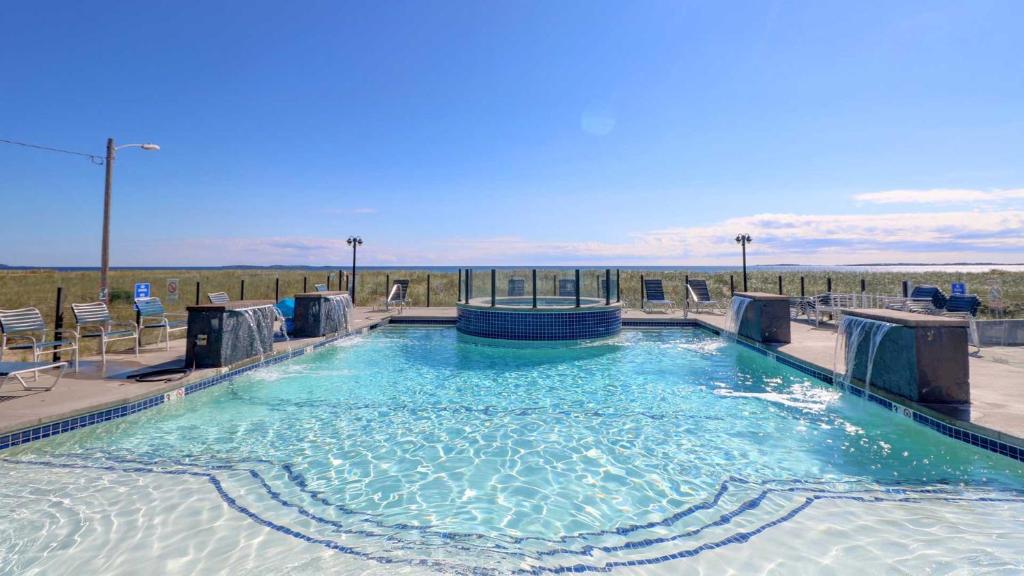 Guests of the Sea View Inn are able to use the guest amenities at the Waves Oceanfront Resort. The Waves features a heated mineral salts pool and beach view hot tub. Sea View Inn is part of Lafayette Hotels Old Orchard Beach Collection: six thoughtful properties all just a short walk from the Pier at Old Orchard Beach, restaurants, shopping and the only amusement park on the beach in Maine. 
Enjoy our very own West Grand Market right next door to Sea View Inn. Here you can get groceries, beach items, food and lots more. It is a fun store and convenient. There are supermarkets nearby if you need additional food shopping.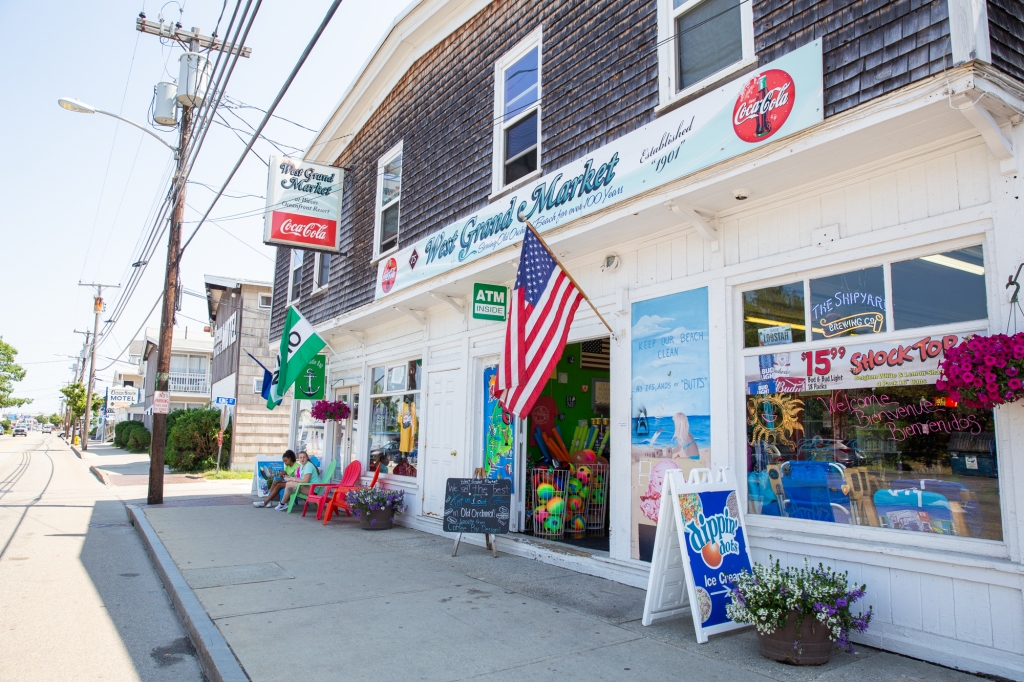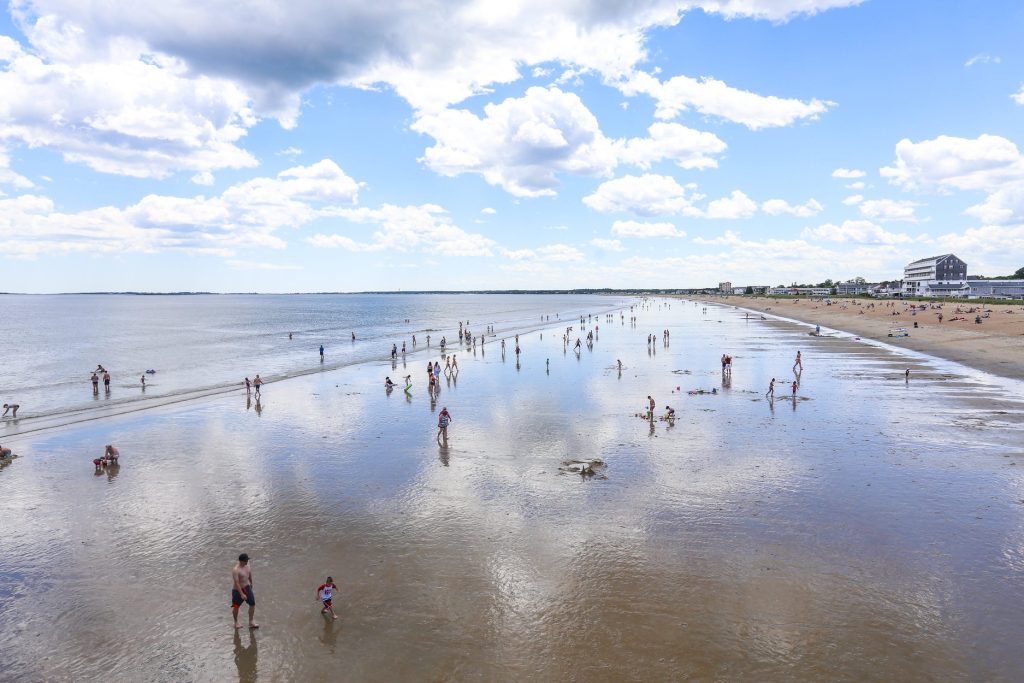 There is Wi-Fi available throughout the Sea View Inn rooms, suites, and around the property to keep you connected. We aim for our guests to have everything they need for a memorable, comfortable vacation by the beach.